Cardi B Sticks Up for Khloe Kardashian
Cardi B has jumped into the drama surrounding Khloe Kardashian and how her partner Tristan Thompson allegedly cheated on her with her sister Kylie Jenner's best friend Jordyn Woods. Anyways, people on Twitter were bashing Khloe because this isn't the first time that Tristan has cheated and they thought she shouldn't have gotten back together with him after the first time around.
Cardi decided to stick up for Khloe in an Instagram Live saying "I'm seeing this whole Khloé Kardashian thing where everybody is celebrating that that happened to her. And it's like, why?" Cardi has been dealing with cheating rumors with her guy Offset in the past too, so she knows how it feels. She added, "Whatever karma they 'deserve,' it already happened. So why do you keep wishing that on a woman? Especially a woman who has a daughter? Why do we wish that on each other?" 
Cardi was talking about how the first round of Tristan cheating rumors happened right before Khloe gave birth to their daughter.
Kudos to Cardi for sticking up for Khloe. The only person at fault is Tristan and Jordyn for doing the cheating.
Take a look at Cardi's Insta live. Beware: it contains bad language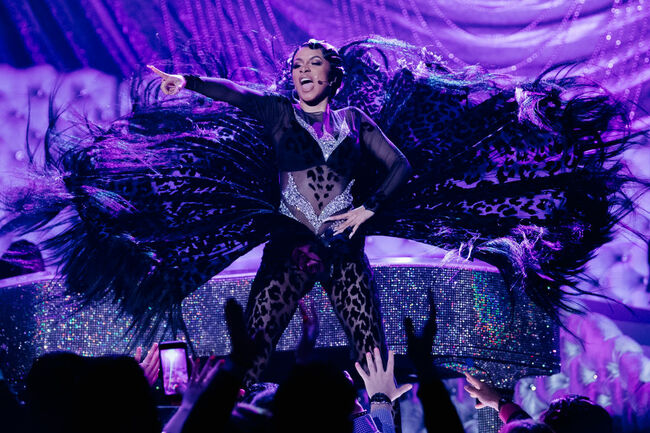 61st Annual GRAMMY Awards - Inside
LOS ANGELES, CALIFORNIA - FEBRUARY 10: Cardi B performs onstage at the 61st annual GRAMMY Awards at Staples Center on February 10, 2019 in Los Angeles, California. (Photo by Emma McIntyre/Getty Images for The Recording Academy)