"Princess Diaries 3" Script Confirmed!
If you're a fan of the "Princess Diaries" movies, get ready for a third! Anne Hathaway told Andy Cohen on "Watch What Happens Live" that there is a script for a third movie!
Anne told Andy that she wants to do it as does Julie Andrews. However, they both want it to be "perfect." "We all really want it to happen, Anne explained. "It's just we don't want to unless it's perfect because we love it just as much as you guys love it."
So it seems like the movie is still very much in the beginning stages of development, but at least there's a script and the main actors want to do it.
The first movie came out in 2001 with the second one out in 2004. There's a lot we need to catch up on in Genovia!
Take a look: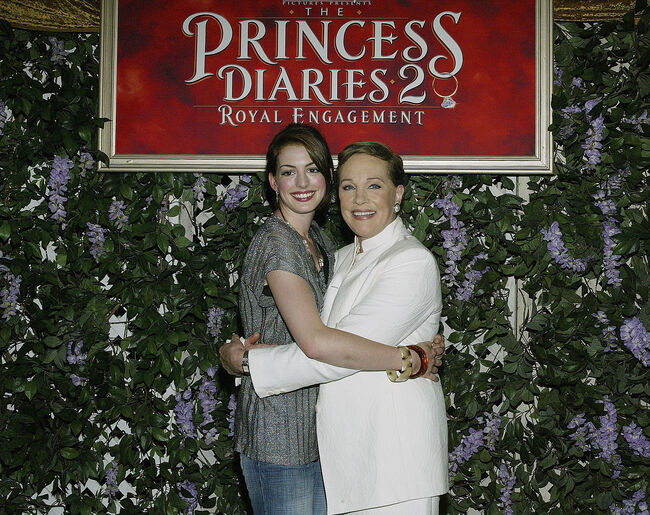 ANAHEIM, CA - AUGUST 7: (L to R) Actors Anne Hathaway and Julie Andrews attend the film premiere of 'The Princess Diaries 2: Royal Engagement' at Disneyland on August 7, 2004 in Anaheim, California. The film 'The Princess Diaries 2: Royal Engagement' opens in theaters nationwide on August 11, 2004. (Photo by Frederick M. Brown/Getty Images).