Miley Cyrus Lost Her Home in Cali Wildfires
Sad news continues to come out of California. Miley Cyrus just tweeted that her home was burned down in the California wildfires that have been scorching the area. Miley went on twitter to say that while she was devastated by the catastrophe, she was also grateful to make it out alive with Liam Hemsworth and her animals.
Other celebrities have had to evacuate. Gerard Butler and Robin Thicke have both had their homes burned down. Luckily they and their families are okay.
The fires have been raging since last Friday and a quarter of a million people have been evacuated. News reports say that at least 31 people are dead because of the fire.
If you want to help, there are several organizations that are providing support like the American Red Cross, the Los Angeles Fire Department Foundation, The California Community Foundation's Wildfire Relief Fund and the Humane Society of Ventura County.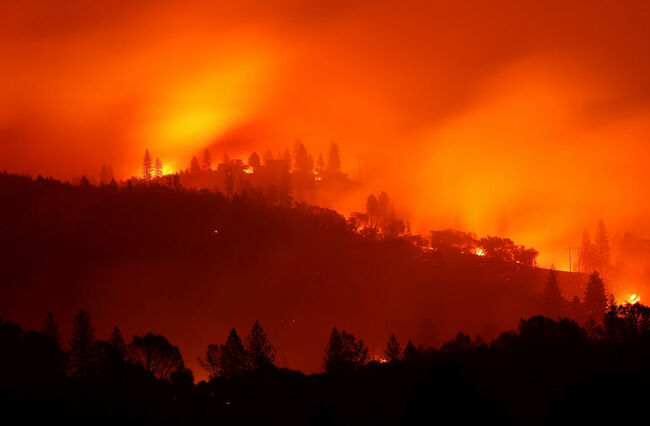 BIG BEND, CA - NOVEMBER 10: The Camp Fire burns in the hills on November 10, 2018, near Oroville, California. Fueled by high winds and low humidity the Camp Fire ripped through the town of Paradise charring 105,000 acres, killed 23 people and has destroyed over 6,700 homes and businesses. The fire is currently at 20 percent containment. (Photo by Justin Sullivan/Getty Images)