Pete Davidson Changed His Phone Number After Ariana Breakup
When Ariana Grande and Pete Davidson initially split up I thought there was a good chance that they would get back together. It's seeming less and less likely that I'm true. US Weekly is now reporting that Pete changed his phone number after the breakup and the two of them have not been speaking.
US Weekly's source says it's been a difficult experience and he's a pretty private person so being frontpage news all over the place definitely put pressure on him.
I definitely feel for the two of them. Yes Pete was famous before Ariana for being in SNL, but it wasn't the same type of fame he got after seeing her. I definitely get the feeling that being under the microscope was too much for him. You got to feel for Ariana too who's had a difficult couple of months along with the stress of touring and promoting a new album.
While I'm sure the two were in love, I think it's healthy that they pushed pause. Life can be overwhelming so it probably best that they take time for themselves. If changing a phone number is Pete's way of coping, so be it. I'm sure the two of them could get in touch with each other if need be.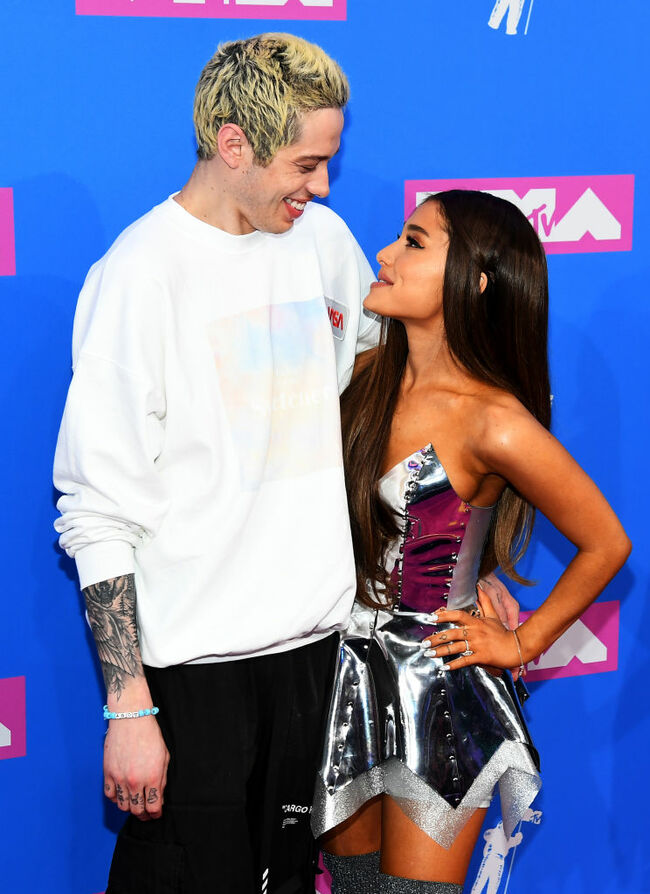 Ariana and Pete when they were together at the MTV (Photo by Nicholas Hunt/Getty Images for MTV)