Troye Sivan Says He Didn't Put Any Limits On Himself With New Album 'Bloom'
It's a busy time to be Troye Sivan. Not only did he drop a new song called "Revelation" off the soundtrack to his forthcoming film, Boy Erased, but the pop superstar stars in the project alongside Lucas Hedges, Nicole Kidman, Russel Crowe. Before the film hits theaters nationwide on November 2nd, the Australian singer is set on wrapping up the remainder of his "Bloom Tour" in support of his sophomore effort of the same name. Oh, and that doesn't even include the buzz surrounding a potential Best New Artist nomination at the 2019 Grammy Awards.
Before all of the chaos, Sivan stopped by iHeartRadio HQ to talk to us about his album rollout, his decision to be so open with his sexual identity on the LP and why he was so excited about going on tour again. Scroll on below to read our Q&A with the pop star!
How has this process been different from the release of Blue Neighbourhood?
The release of Bloom has felt really different from the release of Blue Neighbourhood. I think the biggest change is just like doing anything for the first time is really terrifying and overwhelming. this time I knew what to expect. Do you know what I mean? I think to know that not everything is like the end of the world. I think that when I was releasing the first one I would have these massive highs of adrenaline, and then massive falls afterward, and this time I'm trying to manage myself and keep myself a little bit more in check, and it's really, really worked. I've 100 percent still had those moments, but a lot more highs and a lot less lows, which is really good.
Back in January, we talked about your relationship with work, and taking a second to stop and enjoy it. With the elongated rollout, since the first single was released so early, have you had that chance to really tend to what you want to tend to?
Totally, yeah. I've had plenty of time now because we rolled out slowly, to make the videos that I've wanted to make, make sure that I'm really proud of everything that's coming out. It's just felt really, really special, and it feels so nice that it's all come to a tip now, over that last week that the album's been out, it's felt really, really fulfilling,
The set opens with "Seventeen," which you described as your variation of JAY-Z's "Forever Young." What other songs or artists did you use as inspiration for this album?
For this album, my inspirations were so all over the place. It was like This Mortal Coil, and Carly Rae Jepsen, and Robyn. It was really, really a bit of a mess. But, thankfully, I worked with an incredible team of people who could wrangle all of these references, and we managed to find somewhere in the middle of all of them.
And yet, it's so cohesive and still vulnerable.
Thank you.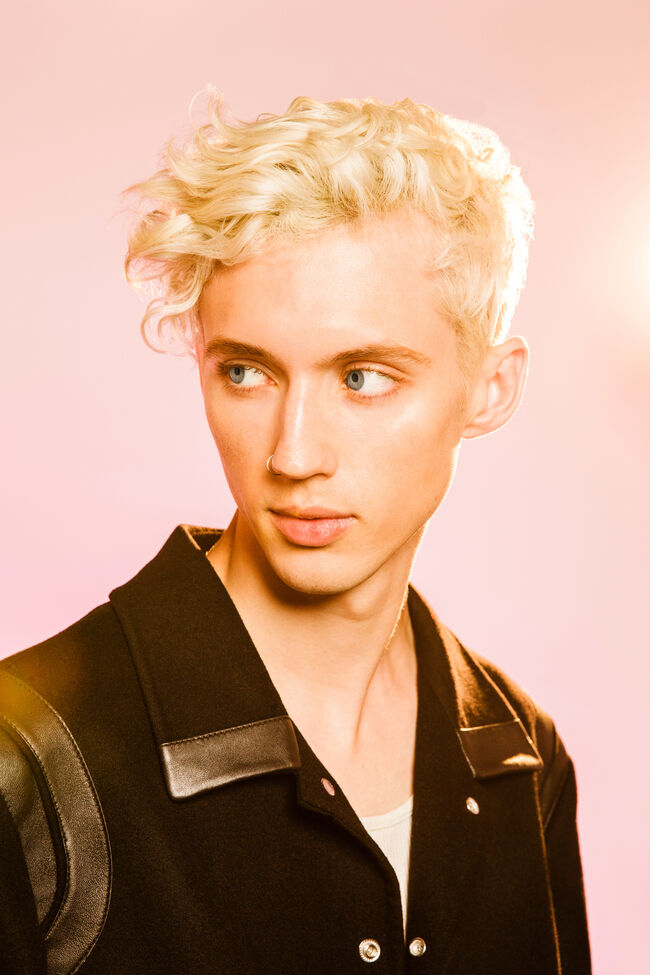 There's always a lot of controversy around queer artists, pronouns, and the lack of descriptions of same-sex love. Bloom is the total opposite of that. At what point did you decide that you wanted to be so open?
I think for me when I was four years old I remember knowing two things. One, that I was different, and two that I wanted to be a singer. So as I grew up and I realized what that difference was, and that it was me being gay, all I wanted was to be able to live openly, and still be a singer. Once I got coming out out of the way, there was only one thing really left to do and that was to make music. Now, I'm just trying to exist and do both, and do them as freely as I possibly can. I really didn't put any limits on myself as to what I could and couldn't say on this album. As long as it was real and as long as it was honest, I could talk about it.
With Spirit Day coming up, are there any stories that you can share with queer youth in regards to the struggle of being bullied?
I got teased quite a lot when I was younger, and honestly, I think the toughest thing is that it feels like, when it's happening, especially when you're younger, it feels like the entire world is against you, or feels that way, and it's really easy to get caught up and lost in that. I think the really important thing to know is that that's 100 percent not the case. There are places that you can go, and people that you can meet, and you will find those places and those people who are going to accept you and love you for exactly who you are. You've just got to wait it out and just try and find strength from within and just know within yourself that you're good.
Did you have people that you looked to or used to vent?
I didn't really have anyone to turn to until I started coming out because I couldn't talk about it to anyone. I didn't know any gay people growing up or anything like that. I turned to the internet, and I think it changed my life completely. Being able to find community and people who thought like me and felt like me, that was life-changing.
You're going on tour in the coming months. What can we expect from this live set?
I think that you can expect from my tour a much bigger show than I've ever put on before. I think the music lends itself to a live experience that is going to hopefully just feel really epic and impactful. I can't wait. I'm so excited. The cool thing is now that I've already released a bunch of music before this album, I get to pick and choose my favorite songs from back then, and put them into the new set, so it's bops only.
Is that a hard process?
It's really, really tough to pick songs. I kind of want my band and I to just rehearse almost everything, so that we can be a little bit choosy and switch things up. Maybe I'll keep switching it up.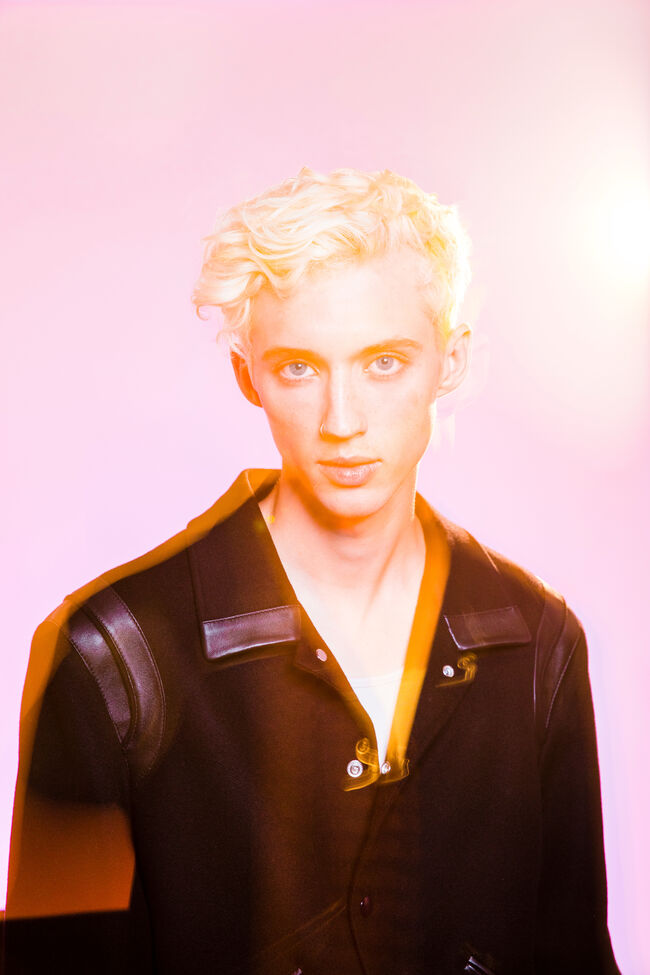 Photo: Katherine Tyler for iHeartRadio