Taylor Swift Is Twitter's Most "Influential Woman" for 2018
After an amazing world tour that broke all sorts of records, Taylor Swift is adding on the ackolades for 2018. She's just been crowned the most influential woman on Twitter this year... even though she's only tweeted 18 times.
The social media company, Brandwatch came out the list and they're saying that it's mostly based on the "influencers' genuine engagement." Taylor scored a 98, beating out Kim Kardashian, Demi Lovato and Ellen Degeneres.
Of the 13 tweets she's sent, 5 of them were for her "Delicate" music videio, 3 promoting her Repuatation tour, 2 for "End Game," one each for a playlist, shouting out James Bay for singing "Delicate" and sharing her brother's movie.
On the guy's side, Liam Payne tops the list followed by President Trump, Justin Bieber, Barack Obama and Cristiano Ronaldo.
Maybe there's something to speaking less (at least on Twitter) it seems to have worked out well for Taylor.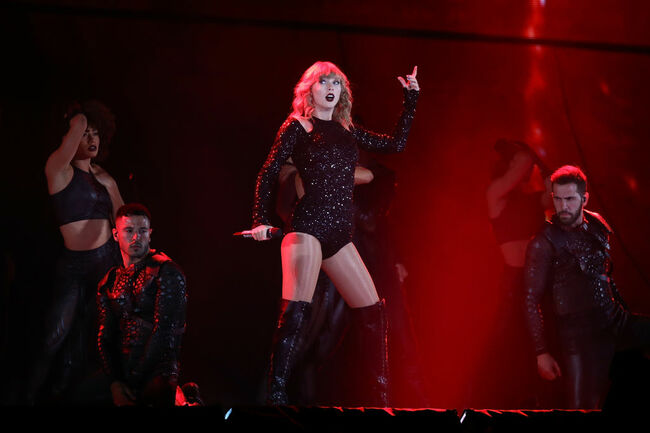 PERTH, AUSTRALIA - OCTOBER 19: Taylor Swift performs at Optus Stadium on October 19, 2018 in Perth, Australia. (Photo by Paul Kane/Getty Images)

Jared
Listen to Jared each weekday from 3pm - 7pm on Q102 Philly! Want to know more about Jared?
Read more