Elvis Duran's Wedding Planner Reveals Who In The Couple Is A 'Bridezilla'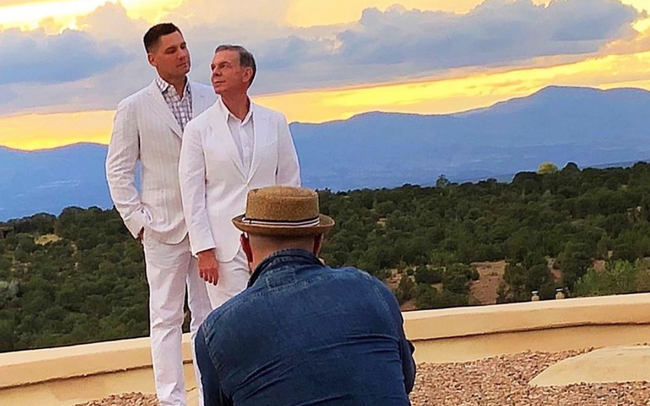 Wedding planner and close friend to Elvis Duran, Mikie Russo, is in Santa Fe for the wedding and was brought on-air today to discuss the details of Elvis's wedding to our listeners and the rest of the show.
What did we learn from the conversation? Elvis is not having a first dance and Mikie MADE Elvis and Alex have a wedding cake, despite the couple not wanting one... We also learned that there will be an 8-piece orchestra. One of the most interesting parts of the conversation was when Mikie recalled a wedding he worked where the bride and groom called off their wedding. The couple decided instead of telling their guests they were calling off the wedding, they had Mikie FAKE a black-out that would force them to postpone the ceremony. Then he explained the bride and groom told their families that the black-out was a sign that they shouldn't get married. That is some crazy way to call off your wedding!
That is some story, but we want to know more about Elvis and Alex's wedding this weekend like who was the biggest bridezilla? Mikie answers that and more intimate details of Elvis's wedding below!

Elvis Duran
Want to know more about Elvis Duran and the Morning Show? Get their official bio, social pages & articles on Elvis Duran and the Morning Show!