Demi Lovato Opens Up About Motherhood: 'I Want To Start A Family'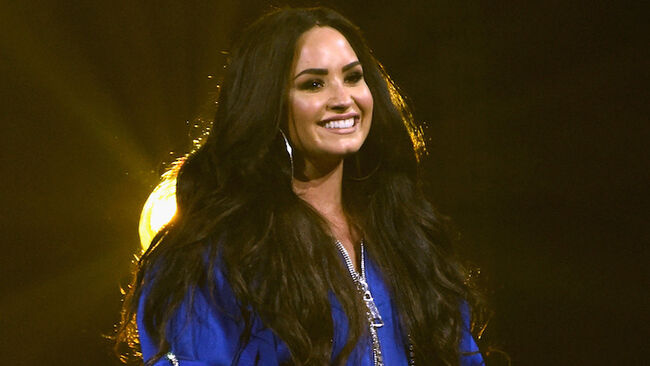 Demi Lovato is looking forward to becoming a mom!
In a recent interview with Zane Lowe, the pop star revealed she has babies on the brain. As she explained in Friday's (January 24) interview, Lovato said she sees herself starting a family of her own sometime in the new decade. "When I think of my future for the decade, I think at some point in this decade I want to start a family. That would be dope," she revealed.
When it comes to who she desires to raise her family with, the "Sorry Not Sorry" musician said she's searching for a "soul connection" in her partner, no matter what gender they identify with. "When I think about what makes me happy today, I think about my family. I think about my friends. I think about my team," Lovato added. "I don't know what that looks like. I don't even know if I see it with a man or a woman, but like I just know that at some point I would love to do that this decade."
Although the 27-year-old has her heart set on approaching parenthood in the future, she expressed, "If it doesn't happen this decade, maybe the next, I don't know. We'll see. But I would love to start doing more things that make me happy and worry less about success."
For the first time since her near-fatal overdose in July 2018, Lovato will perform live at the 2020 Grammy Awards on Sunday (January 26). Earlier in her talk with Lowe, it was revealed she would be performing a new song called "Anyone," a record she recorded days prior to the terrifying experience. "I was recording it in a state of mind where I felt like I was okay, but clearly I wasn't," she recalled of creating the track. "And I even listen back to it and I'm like, gosh I wish I could go back in time and help that version of myself."
Photo: Getty Images