The Balloons May Not Fly At Macy's Thanksgiving Day Parade This Year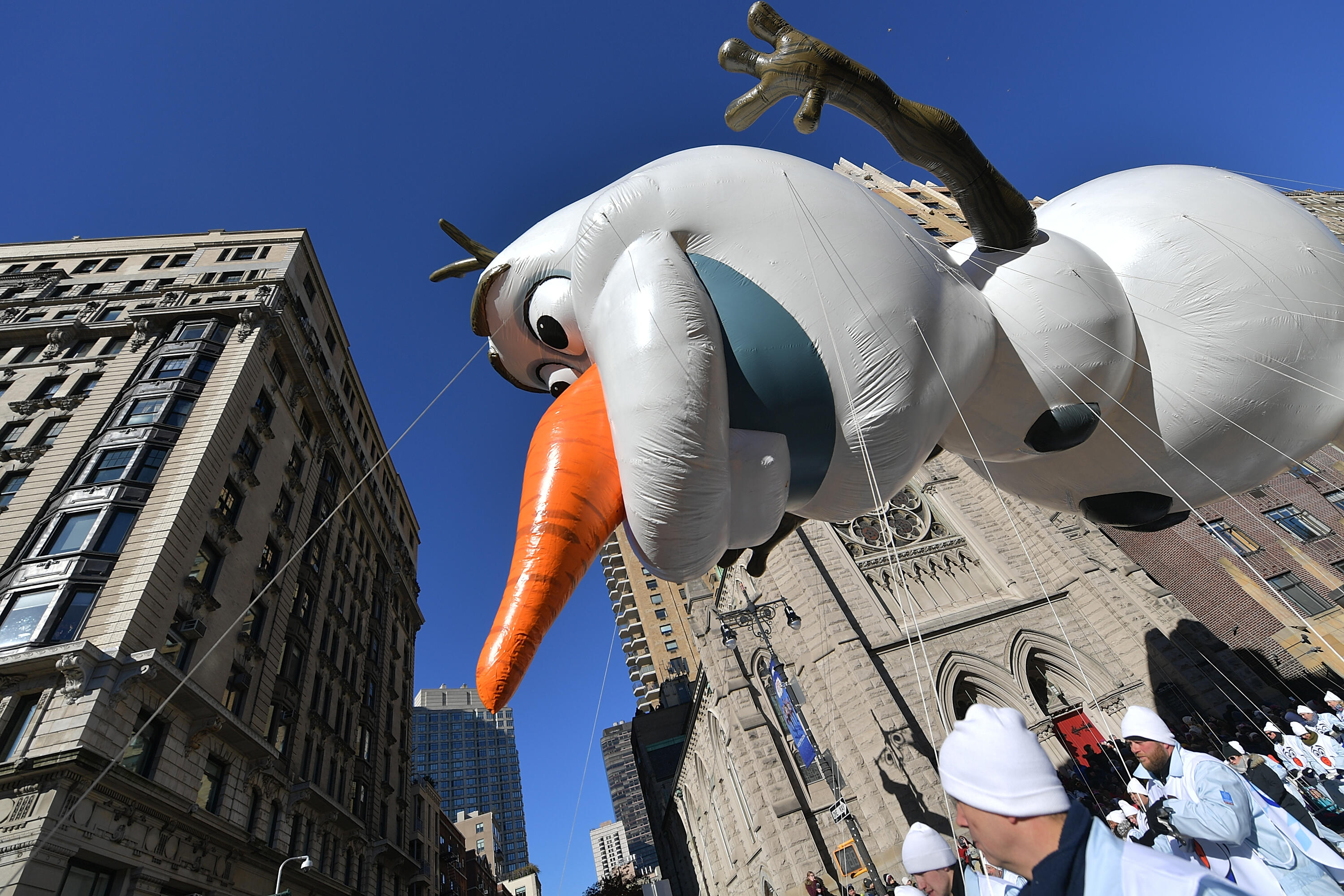 Well this is terrible news! The iconic balloons at the Macy's Thanksgiving Day Parade this year may not fly — and be spending the parade on the ground — due to wind!
The Today Show reports that there's a forecast of high winds and strong gusts for Thursday, and if it's too strong, the balloons will be sidelined, due to regulations that "stipulate the balloons cannot be flown if sustained winds exceed 23 mph and gusts exceed 34 mph."
The current forecast? 23 mph of winds and 38 mph of gusts.
They're saying now it will be a "wait and see" approach, and even if they have to ground the balloons, the parade will obviously still go on and they'll still have mid-sized balloons in the air.
As for the major big balloons, they'd be dragged along at ground level rather than flown in the air.
Let's hope the winds hold out!
Photo: Getty