Rihanna Couldn't Care Less About the Super Bowl
Let's be honest. Yesterday's Super Bowl was BORING. The game was boring, the halftime show didn't receive great reviews and unless you were a New England fan...you get the point. This is what happens when you don't have the Eagles in the Super Bowl. It becomes a snooze fest!
One person who definitely felt that way was Rihanna. She was flying yesterday and took to her Insta story to shade a fellow passenger asking about the big game. In another story she put a weirdo tag over a fellow passenger.
If you don't know the history, according to insiders Rihanna was the NFL's first choice for the halftime show, but she didn't like the way the league handled the kneeling controversy and declined in support of Colin Kaepernick.
Hopefully next year's Super Bowl will have the Eagles and some good entertainment in it!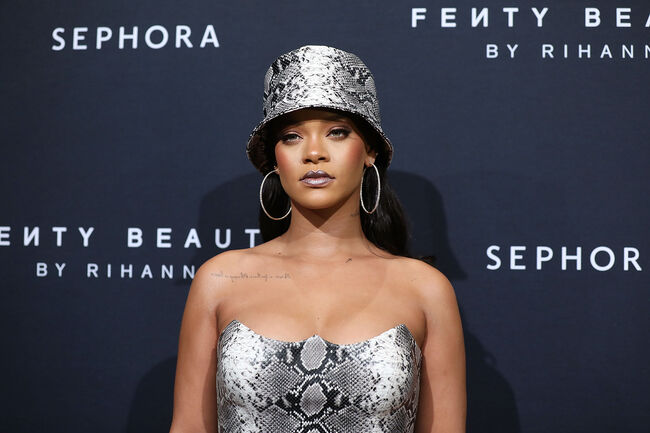 SYDNEY, AUSTRALIA - OCTOBER 03: Rihanna attends the Fenty Beauty by Rihanna Anniversary Event at Overseas Passenger Terminal on October 3, 2018 in Sydney, Australia. (Photo by Caroline McCredie/Getty Images for Fenty Beauty by Rihanna)