Beyonce Is Giving Away Lifetime Tour Tickets Under One Condition
Imagine seeing every Beyonce concert tour for life. It's a possibility with a new promotion Beyonce it putting on. Just to be clear, I have nothing to do with this.
Anyways Beyonce has been vegan for some time now and she wants others to join her too. She posted on her Instagram a picture that says "My Greenprint is Plant-Based for breakfast" and "meatless Mondays."
In the caption Beyonce asks "What is your Greenprint? Clink the link in my bio for a chance to win tickets to any JAY and/or my shows for life."
So now everyone on Twitter is debating whether they go vegan for a chance at free Beyonce/Jay Z tickets. To be fair, Greenprint isn't asking you to go Vegan alll the time, but to cut down on meat consumption.
Obviously that's up to you, but if you want a shot at fee tickets, you better follow Queen B's orders.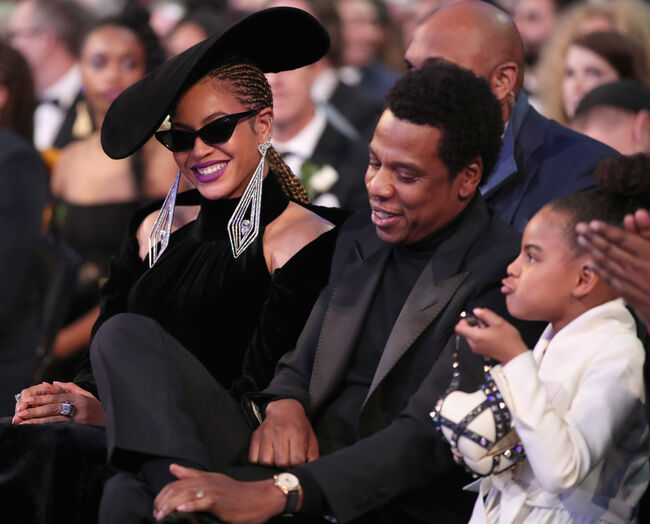 NEW YORK, NY - JANUARY 28: Recording artist Beyonce, Jay Z and daughter Blue Ivy Carter attend the 60th Annual GRAMMY Awards at Madison Square Garden on January 28, 2018 in New York City. (Photo by Christopher Polk/Getty Images for NARAS)