Alshon Jeffery Surprises 2nd Grader Who Wrote a Letter
How sweet is this? Eagles' Wide Reciever, Alshon Jeffery was feeling bummed after he dropped a pass that was intercepted from the Saints, effectively ensuring that the Saints would win the game. Eagles fans have been coming to his side throughout it all, including an 8-year-old named Abigail.
Abigail wrote a letter to Alshon saying that she thinks he's an awesome player and that it takes a lot of practice and courage to catch a ball.
Abigail's dad tweeted the picture out and it went viral. Abigail wasn't the only child to write a letter. Her entire class at Sarah Starkweather Elementary in West Chester took what happened at the game as a lesson in empathy and kindness, so they all wrote him letters.
Today, Alshon stopped by the elementary school surprising the class to personally pick up all the letters. Take a look.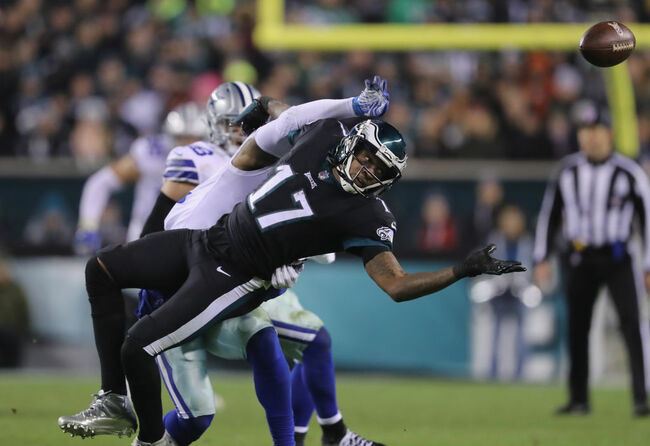 PHILADELPHIA, PA - NOVEMBER 11: Cornerback Byron Jones #31 of the Dallas Cowboys breaks up a pass intended for wide receiver Alshon Jeffery #17 of the Philadelphia Eagles during the third quarter at Lincoln Financial Field on November 11, 2018 in Philadelphia, Pennsylvania. The Dallas Cowboys won 27-20. (Photo by Elsa/Getty Images)