Cardi B Skips Court, Gets Warning from Judge
Cardi B might rule the music world right now, but even she has to appear in court. Remember in October Cardi was charged with two misdemeanors after she allegedly ordered an attack on two bartenders at a strip club when she thought one of them slept with her husband.
Well, she was supposed to be in court in New York City this morning and when she didn't show up, the judge was none too happy. He told Cardi's lawyer, "I want you to convey to her that it's not acceptable that she's not here today. You should inform her that if she doesn't show up, that unless circumstances change, it's very likely that the court will issue a bench warrant for her arrest." According to the New York Post and TMZ.
If you're supposed to be in court, you have to show up. If you don't, the judge can issue a warrant for your arrest. That just creates more problems.
Cardi's lawyer said she has a "previously scheduled commitment" and that's why she couldn't show up. The judge said that Cardi needs to show up on Friday to court.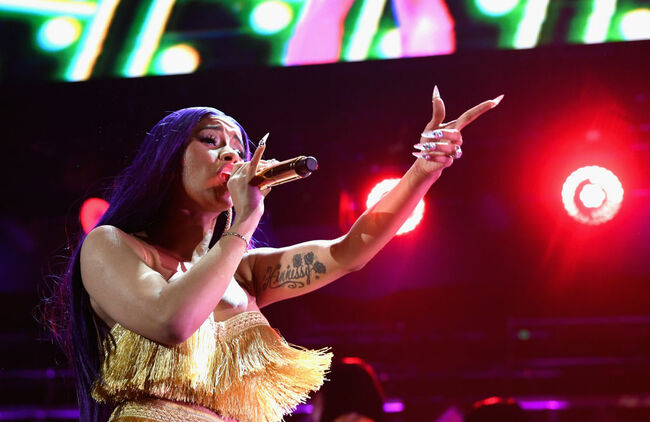 INGLEWOOD, CA - NOVEMBER 30: Cardi B performs onstage during 102.7 KIIS FM's Jingle Ball 2018 Presented by Capital One at The Forum on November 30, 2018 in Inglewood, California. (Photo by Emma McIntyre/Getty Images for iHeartMedia)