Lady Gaga Says She's Willing to Perform at the Oscars Under One Condition
Lady Gaga is down to perform her hit song "Shallow" from "A Star is Born" at the Oscars, if one condition is met. She told Variety that she and her co-star Bradley Cooper are onboard IF the song is nominated. Yes, the Oscars are for the movies, but there is a category called, "Best Original Song" that Gaga and Cooper could submit "Shallow" for. Let's be honest, it's going to win.
I hope that it is nominated because Cooper told the magazine that he'd do something "unexpected" for the performance. Honestly, if the song isn't nominated, I'm not going to be tuning into the Oscars. It's going to be boring without Lady Gaga singing.
We'll probably get the nominations in January.
Previous winners in the category include, Sam Smith and Adele's respective songs for the James Bond movies, "Let it Go" from Frozen, and "Jai Ho" from Slumdog Millionaire.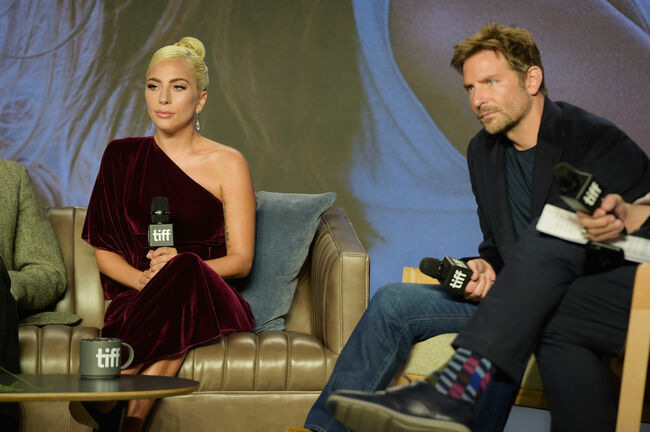 TORONTO, ON - SEPTEMBER 09: Actor/singer Lady Gaga and director/actor Bradley Cooper attend 2018 Toronto International Film Festival - 'A Star Is Born' Press Conference at TIFF Bell Lightbox on September 9, 2018 in Toronto, Canada. (Photo by Kevin Winter/Getty Images)