Elton John To Perform At Prince Harry & Meghan Markle's Wedding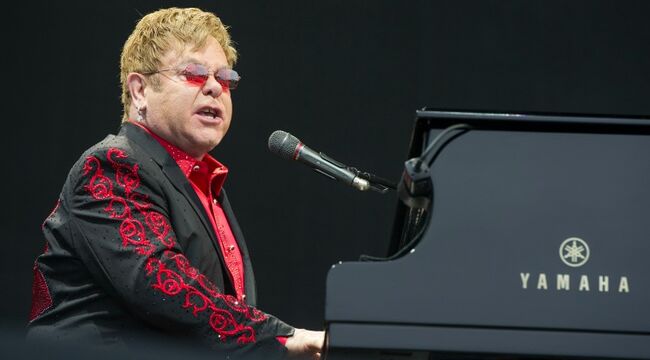 Unsurprisingly, Elton John will serve as the musical entertainment for Prince Harry and Meghan Markle's royal wedding on Saturday (May 19).
TMZ broke the news on Wednesday (May 16), confirming his appearance at the highly-anticipated engagement at the St. George's Chapel in the U.K. It's unknown as to whether the music icon, who will hit the road later this year for his farewell tour, will perform at the church ceremony or evening reception. John originally had Las Vegas shows booked this week, but they were moved due to a "scheduling conflict" and now we know the reason why.
John has a long history with the royal family given his close relations with the late Princess Diana. The pair previously worked together to raise money for AIDS research and awareness of the disease. He was also a huge support system for Prince Harry and Prince William when Diana passed away in 1997. In case you don't remember, the industry staple famously performed "Candle in the Wind" as a tribute to Diana at her funeral.
In related news, it appears as if Markle's father won't be in attendance at his daughter's wedding after all. After the paparazzi scandal and his scheduled surgery, it has been reported that Thomas Markle won't be walking the former actress down the aisle because he doesn't want to embarrass his daughter or the royals anymore. Since then, Meghan and Prince Harry issued a statement to PEOPLE about the bride-to-be's dad's exit from the wedding and everything that has led up to this moment. "This is a deeply personal moment for Ms. Markle in the days before her wedding. She and Prince Harry ask again for understanding and respect to be extended to Mr. Markle in this difficult situation," a spokesperson said in a statement.