Homeless Man Wins The Lottery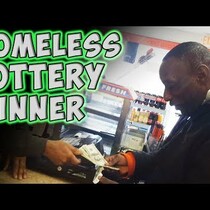 Posted March 4th, 2014 @ 3:38pm
Here is the quick set up....
I man told a homeless man that he had no money to give him but he did have a lottery ticket...
They walk in to the store together and they find out that the ticket is worth $1000...
Get this tissues ready for what happens when he gets the money...